Do you need financial support to help achieve your ambitions and dreams?
Applications now closed
Look out for the next round in 2024 (pending funding)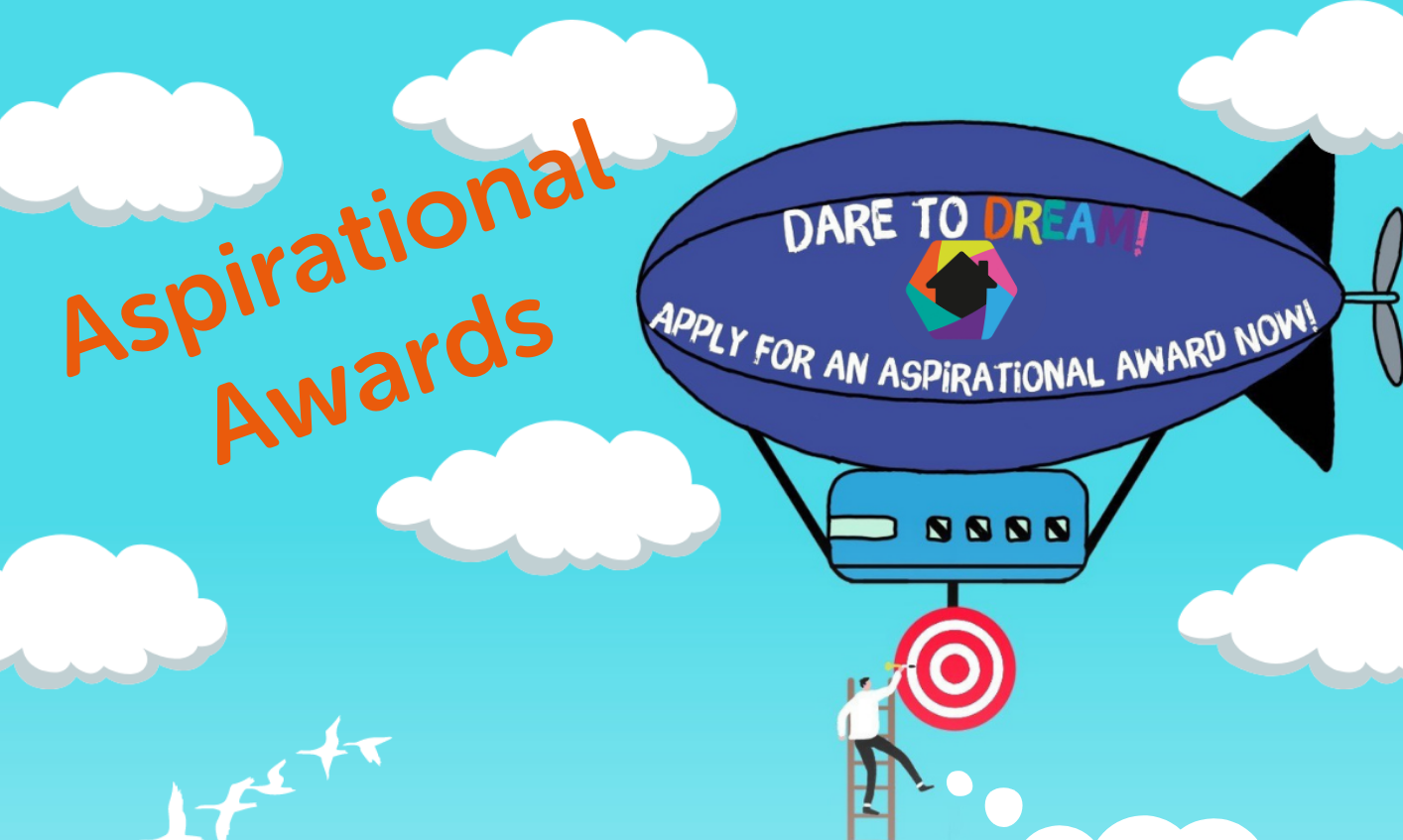 What are Aspirational Awards?
Aspirational Awards are sums of money given to young people to help them achieve their aspirations.
What are they for?
They are to help you to achieve an ambition, dream or business start-up that will have a lasting impact on your life. They could help you to access a training course, set up a business, develop a sporting interest or make connections with family members. The list is endless, but it does have to have a long-term benefit.
Who are they for?
They are for anyone who has completed the House Project Programme and has been living in their own home for at least six months.
How to apply...
Talk things through with your LHP Facilitator and have a clear plan in mind. Complete the application form (download below) and send it to enquiries@thehouseproject.org
What happens next?
A panel meets to consider all the applications. The panel is made up of NHP staff, partners and young people. After the panel has met you will receive a letter to tell you whether you have been successful. If you haven't been successful, we will explain why.
Briefing pack (downloads):
| | |
| --- | --- |
| | |
| Find out more about the Aspirational Awards. | Do you meet the eligibility criteria? |
| | |
| | |
| Print this off and display it in your HP base. | Aspirational Awards are sums of money given to young people to help them achieve their aspirations. |